講師&スタッフ
– TEACHERS & STAFF –
ネイティブ、経験豊富、情熱、愉しい、それでいてフレンドリー。それがアンカー英会話の講師。
講師はアンカー英会話独自の教育を受け指導出来るスキルを身に着けた講師が現場に立ちます。講師はファシリテーターとして生徒様をしっかりサポートします。文法、発音などわからない事をそのままにするのではなく質問してください。何でも答えます。わかるまでまで丁寧に説明します。
勿論語学のことだけでなく、文化についても質問して交流を広げてください。だんだん英語が楽しくなっていくことを実感して頂けます。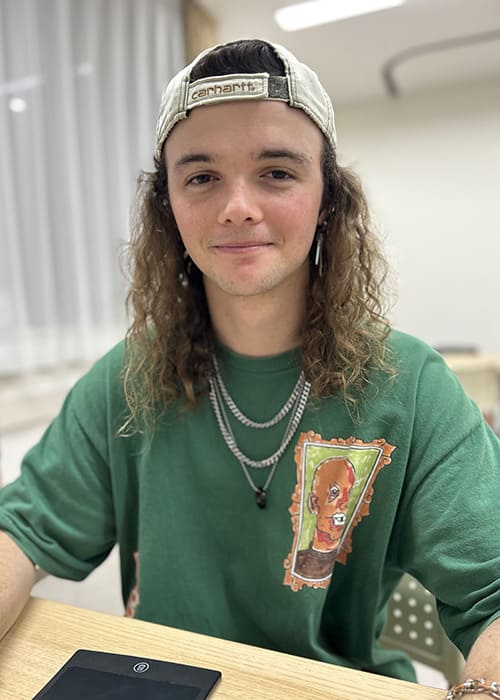 Dax
ダックス|アメリカ
Hi my name is Dax and I'm from the United States! My hobbies are soccer, snowboarding, and music. My favorite thing about living in japan is meeting and talking to new people.
Advice to students: if you study English hard, you can definitely make friends from all over the world, so do your best!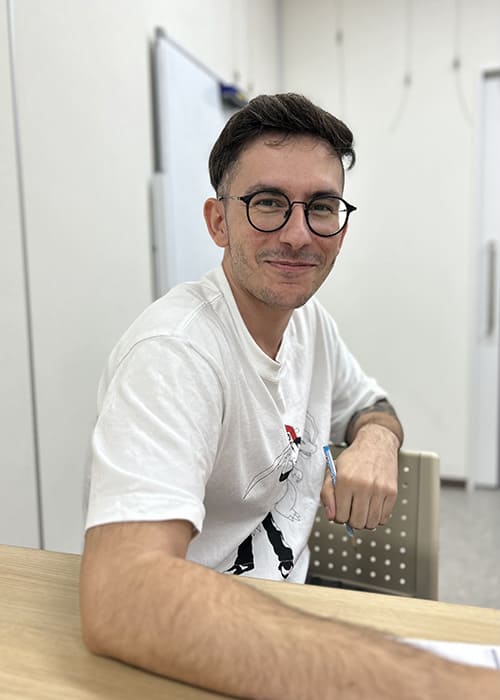 Axel
アクセル|フランス
I'm Axel, your friendly French explorer! Aged 28, I've roamed the world and now I'm here in Japan, ready to make learning English a thrilling adventure. When I'm not in the classroom, you'll find me enjoying my hobbies: watching movies, playing soccer, hitting the gym, and experimenting in the kitchen. I can't wait to share my passion for language and life with everyone. Let's dive into the world of English together, and have a ton of fun along the way!
See you soon!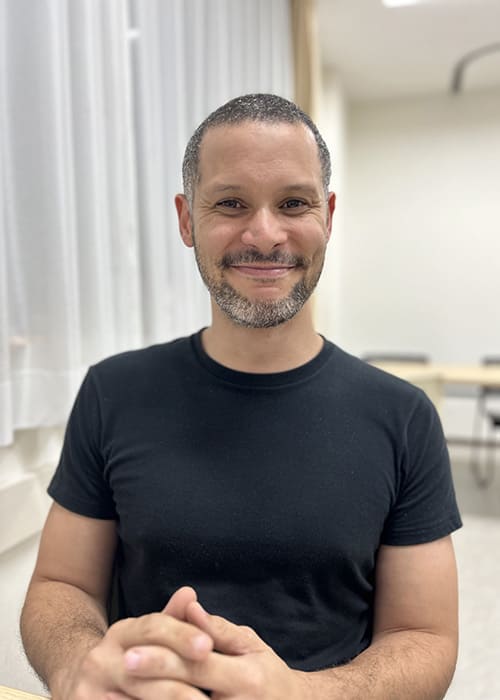 Julien
ジュリエン|フランス
I'm Julien, your friendly English teacher. I've been living in Japan for more than 4 years, and I really enjoy learning about Japanese culture, which I'm excited to share with you.
I believe that learning English should be fun, so get ready for exciting classes! Whether you're a kid or a grown-up, we'll have a great time learning together.
But remember to practice regularly and don't be afraid to make mistakes – that's how we learn best!
If you don't see me at Anchor, it's probably because I'm exploring new places, singing my heart out at karaoke or traveling traveling to new destinations. Let's start this English-learning journey together!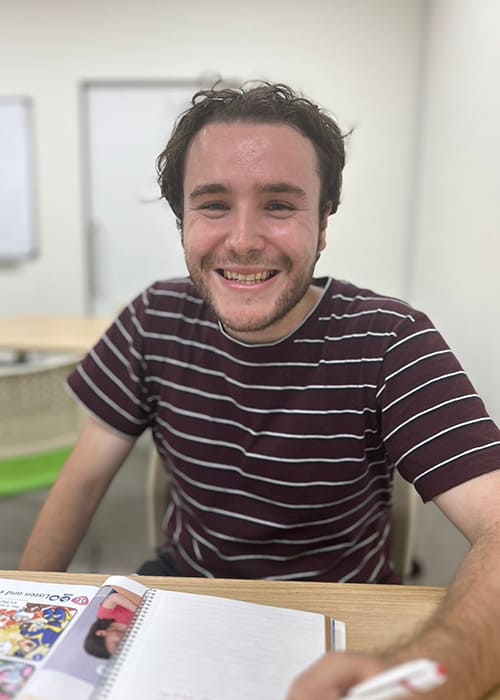 Tyler
タイラー|ニュージーランド
My name is Tyler and I'm 30. My hobbies are scale modeling, air brush painting and diecast car collecting. What I like about Japan. All the delicious food, beautiful sights, its unique culture and the friendliness of the people. Why I like teaching. I like meeting new people. And I feel that I can have a positive influence. And it's just fun.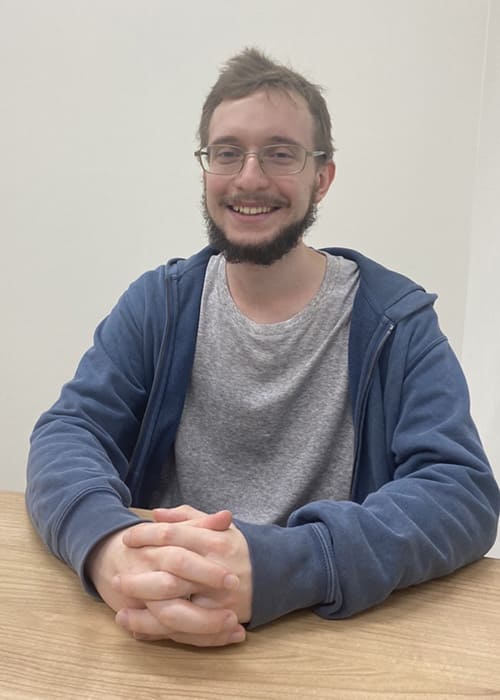 Jack
ジャック|ニュージーランド
Hello, my name is Jack. I was born in Scotland but grew up in New Zealand and I've lived in Japan for four years.
My hobbies are reading novels and going on long walks alone.  I like teaching because it makes me happy to see students do well and accomplish their goals.
My advice for you is to never give up! Learning a new language can be very hard sometimes, but if you work hard you will improve.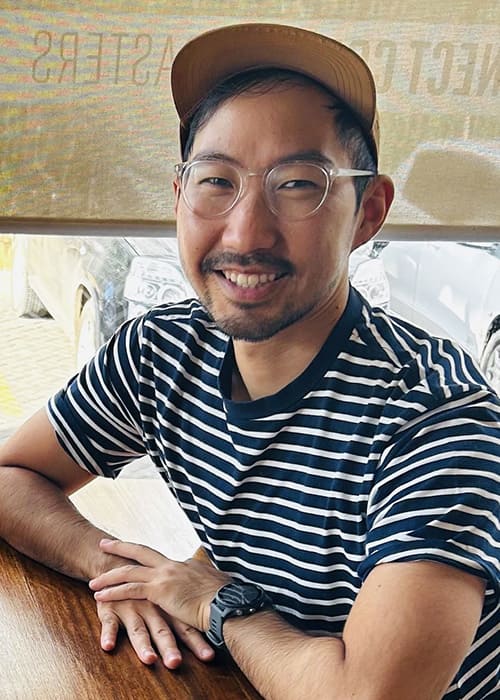 Taiki
タイキ|ケニア&日本
Hello! My name is Taiki and I teach English at Anchor.
I have been teaching English for over ten years now, and my favorite part of teaching is learning about my students! I also like learning languages myself, and I love learning by watching videos, listening to music and playing games in different languages – it's a great way to learn about different cultures too.
My hobbies are cycling, hiking, photography and chess. And of course, eating okonomiyaki!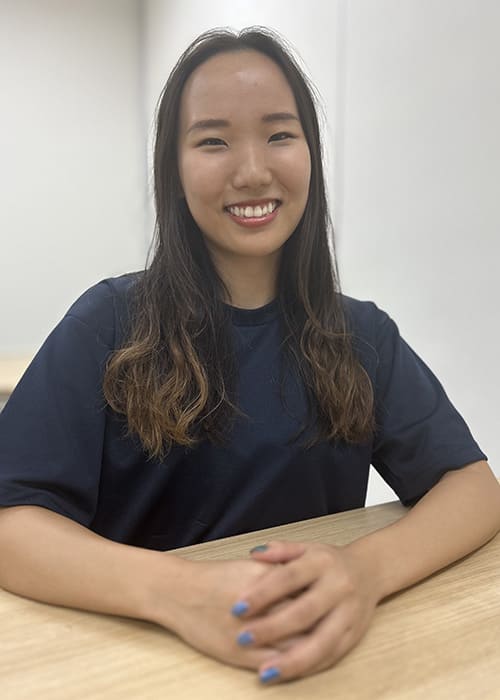 Nao
ナオ|日本
My name is Nao. I was born and raised in Osaka. My passions include traveling and baking pastries. In the past, I wasn't fond of studying English, lacking the confidence to engage in English conversations. However, I came to understand that making mistakes is part of the learning process and that mastering English can significantly enhance one's life. Consequently, I aspire to inspire our students to discover the joy in learning English, which can truly enrich their lives.
1分

で

簡単予約
まずは無料で実際にレッスンを受講してみましょう!